Duluth Georgia Maternity Session
It was so great to meet Amy and Ben and capture this new chapter for their Maternity session!  Maternity sessions are always a lot of fun because well I always love portraits of any kind especially when people are joyous and happy. And what can make you happier than a new baby coming soon. We chose Duluth Town Green for the session and I think it turned out great. Downtown Duluth makes for a great maternity session location because it has a combination of wide open green space, clean classic buildings, and some industrial looking textures as well. Amy chose an awesome burgundy maternity dress and looked amazing! I loved the black brick backgrounds and my favorite portrait was probably in the camellia trees. It is amazing what you can do with such small little pockets of space!
Duluth Georgia Maternity Portraits
It's hard to get that beautiful shallow depth of field in wide angle photographs so I used the brenizer method here.
I love big smiles for portraits!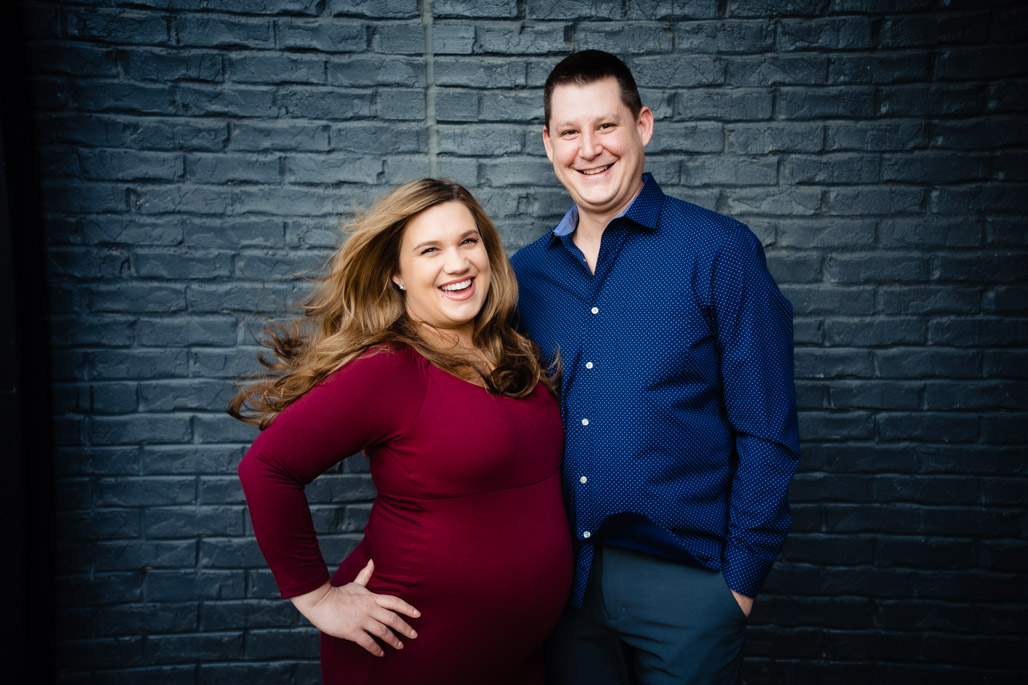 When I first started photography I always loved red brick as a background but nowadays painted brick is my favorite and this dark black made a heck of a portrait backdrop!
A little wind blowing in her hair. Amy rocked it!
More Maternity Sessions
To see more of my maternity sessions go here https://joshuagrasso.com/galleries/maternity-portraits/
to see some maternity dresses https://www.bumpshow.com/collections/maternity-dresses/maternity-dresses-for-photoshoot
Photography slideshows on my channel https://www.youtube.com/channel/UCcPoHv2lH6TMEcV-Xox_DTQ