Lake Lanier Islands Engagement Session
What a beautiful spring day for Kelly and Chen's engagement Session at Lake Lanier Islands! I had a great time making photos with them and they seemed to as well.
This engagement session was so much fun!
It's always a pleasure to photograph this couple. They are so in love and have such a great time with each other that it's contagious!
This session took place at the gorgeous Lake Lanier Islands. With the beautiful flowers, lush green grass, and the crystal clear water, it's no wonder why this spot is such a popular wedding venue.
Makeup By Mimi Kuang Bridal Artistry
Lake Lanier Islands Engagement Photos
Here are some of my favorite photos from their engagement session!
One of my favorite photos of the lake! I think this is one of the best locations to get the water looking nice.
Props to the couple for getting playful in the water!
A little walk across the street.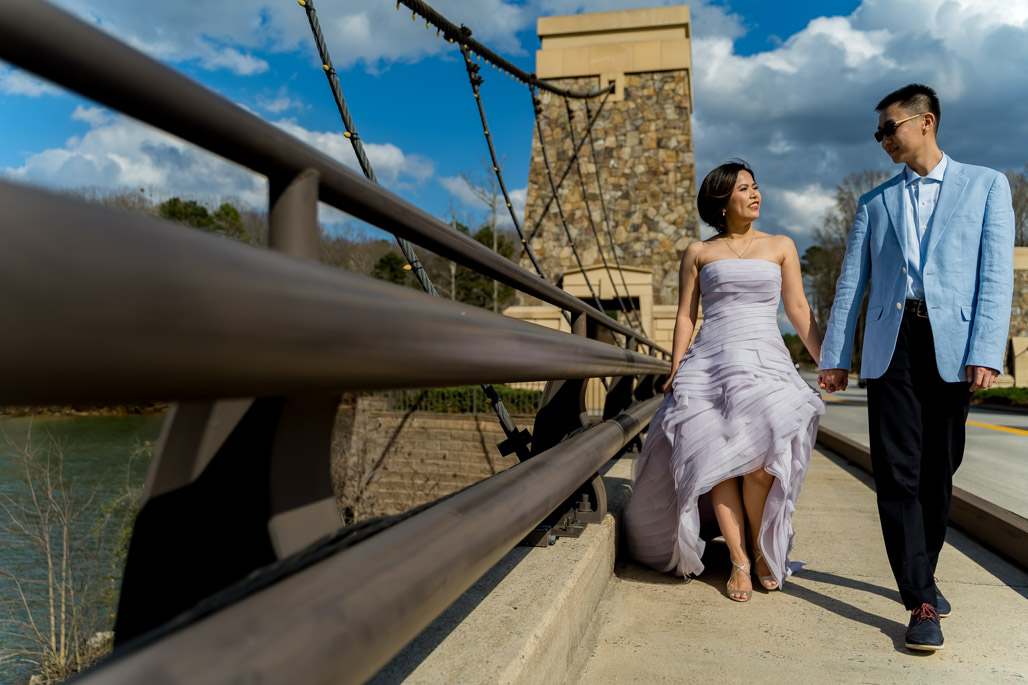 Lake lanier islands engagement session information
Lake Lanier Islands is a resort and waterpark in Georgia. It is located on the lake of the same name. The park features many attractions including a waterpark, boat rides, an amusement park, restaurants, and more.
Lake Lanier Islands Engagement Photos – A Timeless Southern Tradition
The Lake Lanier Islands have been a major part of Georgia's rich history for centuries. It is one of the most popular destinations in the Atlanta area and is perfect place for an engagement photo session.
Engagement photography  examples