New York City Wedding Portrait Session
I have never been to New York City so when Laura invited me up for her wedding and a New York City Portrait session I jumped at the chance. Not only did I get the opportunity to photograph an amazing location, but I got to hang out with a genuinely awesome couple. Not to mention Laura is a huge fan of photography and has worked with some amazing photographers already, so I knew she would appreciate creative work. I definitely felt some pressure to perform my best and to give her an awesome experience, and hopefully I lived up to that. I definitely took some of my favorite wedding portraits in a long while. We started at brooklyn bridge, went to grand central station, and even got to get some photos with some Iconic yellow taxis, and ended at the New York Library.   These two rocked it. Enjoy
New York City Wedding Portrait Highlights
Here are some of my favorite portraits from our day traveling around NYC
Brooklyn Bridge Wedding Portraits
Traveling to the iconic Brooklyn Bridge in New York City for a wedding portrait session was an amazing experience! It was a beautiful day, with perfect weather and lovely views of the NYC Skyline. Definitely a great way to start the tour of New York. One of my favorite photos was the candid of Laura stepping on a NYC sign, then of course snuggling up for a silhouette with the NYC Skyline is a great go to.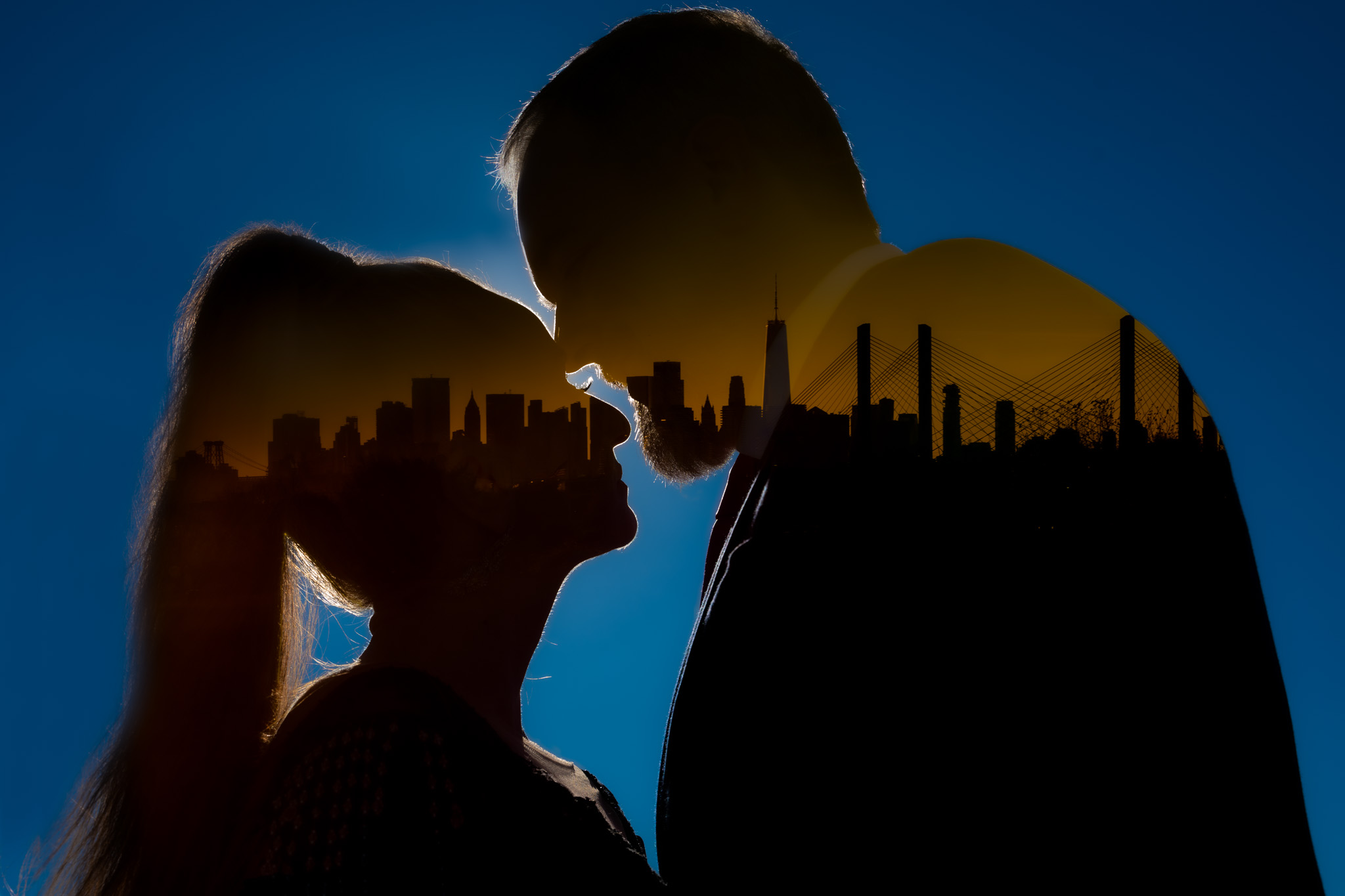 Grand Central Station Wedding Portraits
How can you go wrong with portraits at Grand Central Station? Its grandeur, architecture, and its iconic space makes it an ideal backdrop for a spectacular wedding portrait session. Also it allowed me to play a light with some flash for some warm rich photos and a shot of Laura and Chris standing out in a busy crowd.
New Yor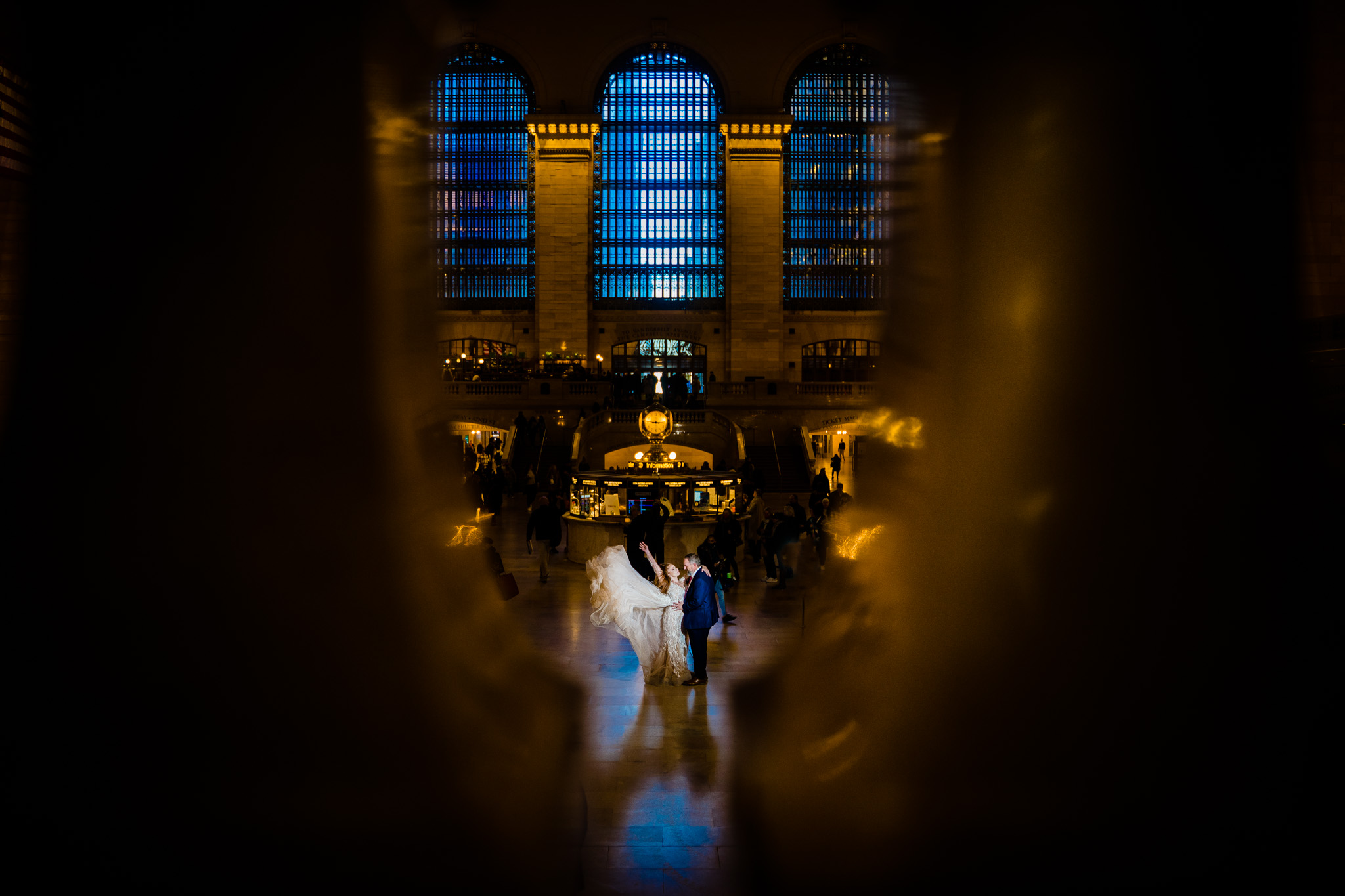 New York City Taxi Wedding Photos
Getting wedding portraits in yellow taxis was such a bonus! New York City is one of the most iconic cities in the world and its iconic yellow taxi cabs are an integral part of its landscape. What better way to tell the story of hopping around NYC than kissing in front of a taxi!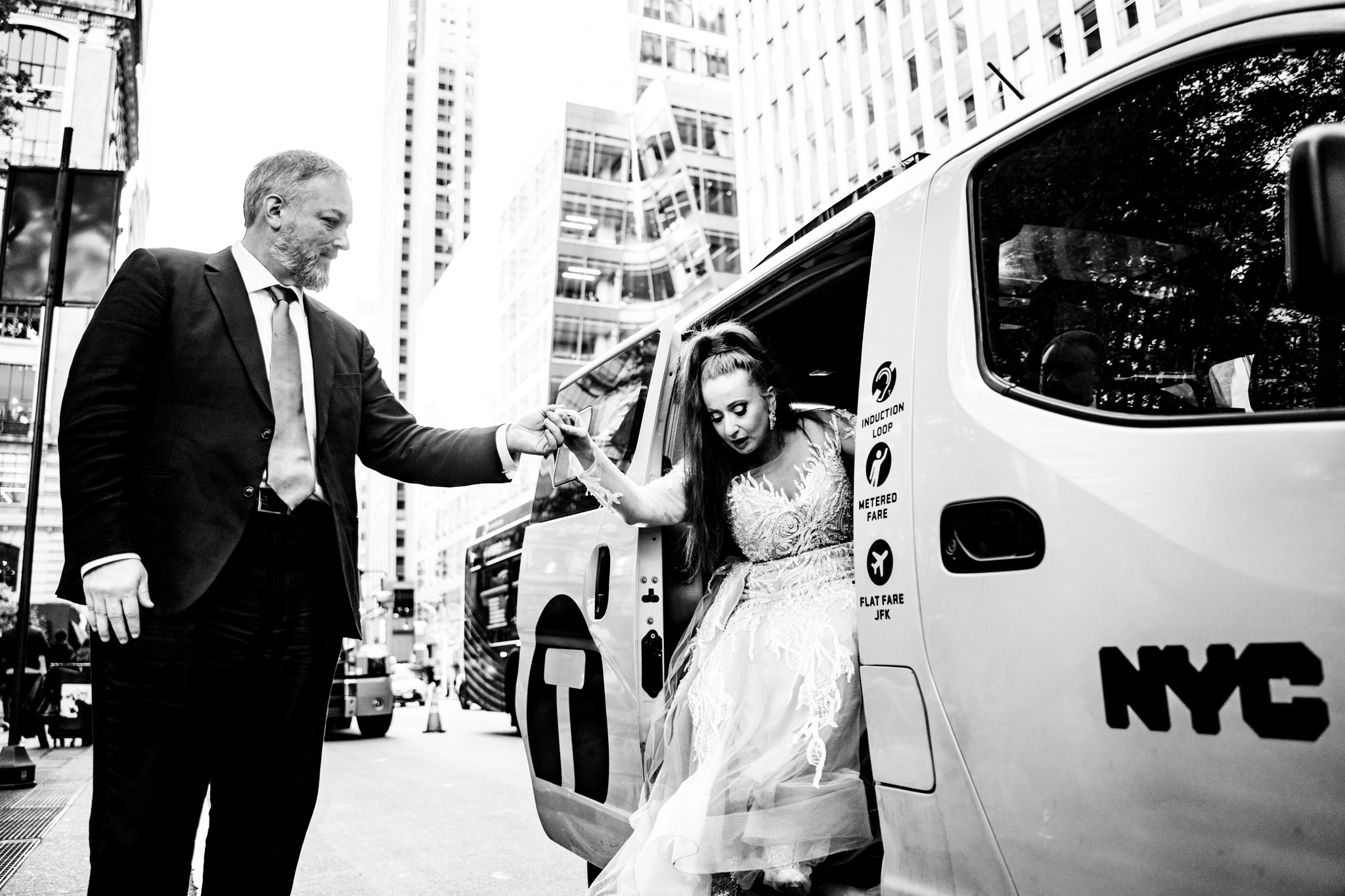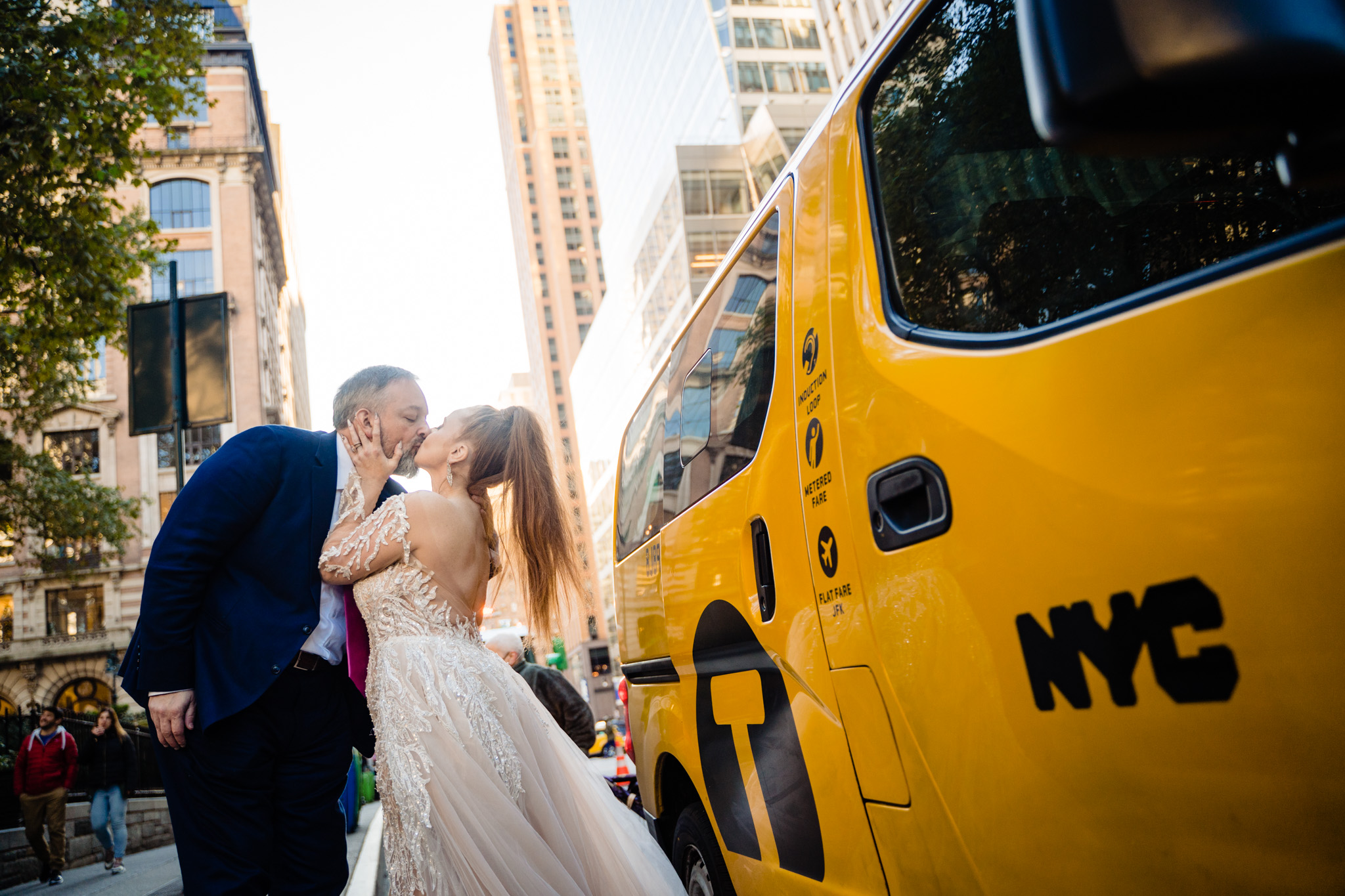 New York Public Library Wedding Portraits
The New York Public Library is one of the most iconic libraries in the world and a great place to have a wedding portrait session. The library has a spectacular architecture and beautiful stone veneers making for the perfect warm backdrop.
View their wedding day photos here https://joshuagrasso.com/laura-chris-the-paramount-new-york/